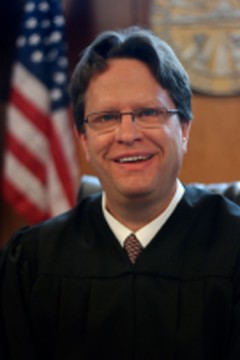 Magistrate Clark has been with the Court since 1999.  In his position as Magistrate, he presides over traffic court, conducts civil, criminal and traffic trials and hearings and manages the Court's civil docket.
Prior to joining the Court, he was a judicial attorney with the Ninth District Court of Appeals and practiced law in the area state and federal courts.
Magistrate Clark is a graduate of St. Vincent- St. Mary High School.  He possesses an Associate Degree in Criminal Justice and a Bachelor of Science Degree in Criminal Justice/Political Science from the University of Akron, and a Juris Doctor Degree (cum laude) from the University of Akron School of Law.
Magistrate Clark has been married for twenty-five years and has one child.  He is a member of the Akron and Ohio State Bar Associations.